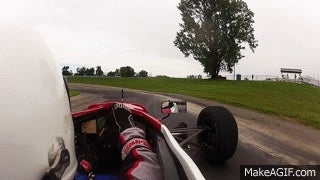 I had a little bit of an internal dilemma in whether to post this or not. I'm really proud of what I accomplished, but it feels too boastful to talk openly about it. I consider myself a modest person, so the idea of writing this out for the public makes me a bit uncomfortable.

If people like it I'll post up the whole thing. To start I was going to work thru it in pieces, following each session as we figured out the car, the track, and I shook off the rust.
It started here. A nearly 20 year old lap record.

I know it's just club racing but being racers we all want to win, and even more so we want to be the fastest guy out there. A 1 minute 16 second lap was going to be a huge target to meet and seemed like an awfully steep goal. Realistically, with no experience there in this car I thought it a significant stretch target to even get below a 1:17. Last time at Grattan, in my last car, my best was a 1:18.8. Somewhere in the car and myself I was staring at a gap of 2.5 seconds to find. It was a stretch and I knew it going in, but I so wanted my name on that lap record sheet.
Session 1, Practice – it was ugly.
I was so rusty that I couldn't manage to put together any sort of lap that I was happy with. The car was a handful and I was way behind it. I couldn't even muster anything that I would call a reasonable lap.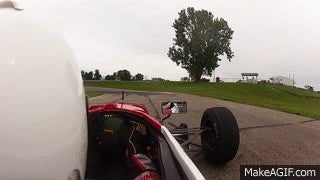 Result: 1:19.30, curious. So the car must be pretty okay. I sucked royally out there and was within 0.5 second of the fastest I could manage with the Reynard. The motor is new and making some serious power, so that's probably a lot of it. If we have any chance of even flirting with the lap record I've got to really clean up my game. First, I need to get thru the rust. Second, we've got some work to do to get the car to settle down. That 3 second gap is an eternity.

Pt 2 coming tomorrow.....Qualifying - eh, not too shabby.